Here's another little baby! I do love making these elephants. This one's ordered by
badly_knitted
. Anyone else like to put in an order? *polishes crochet hooks*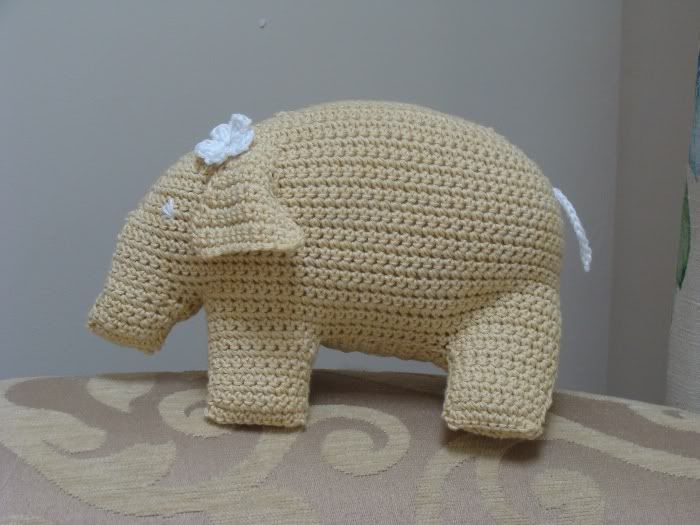 I started a new project last night too, one that I've been sitting on for a while. Back in October, I went to the Fibre Flurry yarn fair in Birmingham and came home (of course) with a bag of goodies. One of them was a skein from the Natural Dye Studio, with an accompanying pattern. Yesterday, I wound the skein into balls and started the pattern. It's gorgeous stuff!
The yarn is Angel 2 ply lace, in Aqua, 70% baby alpaca, 10% cashmere, 20% silk, and it feels heavenly! So soft and light!
Here's the pattern - Queenie's Clementine Crochet scarf.
And here's the first motif. I've done four now, and I have to stop and admire them each time I complete one. *sighs happily* 110 to go!
(I always have two or three projects on the go at one time, so there will probably be more elephants and hats, etc, happening too).
-----
Current Mood:

creative