I haven't been too well for a while, and I've been at home a lot. Here are the fruits of all that time off. I'm thinking of opening a shop on Folksy. It's so much fun designing and making things that I might as well make them to sell.
Bramble Pie Hat.
A Cream Pearl flower.
Gracie the Elephant.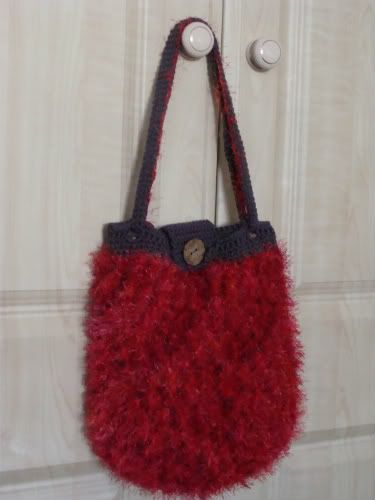 Fire Feathers bag.
Violet Cream hat.
Matching Violet Cream scarf.
Teddy Blue.
You like? Do you think these are the kind of things that would sell? Any advice? I'm interested in all opinions.
-----
Current Mood:

artistic